Role: Game Designer and Programmer.
Production time: One semester.
Team: Lily Li, Govind Nair, Solip Park, Ross Treyz and Antonio Santos.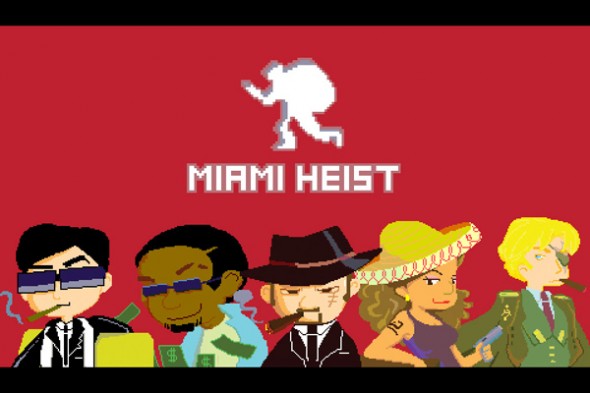 Five Sided Square is a semester-long project at the Carnegie Mellon's Entertainment Technology Center. We love new technologies and we also love board games, so our objective is to mix the best of both into a unique game experience.
Using the Sifteo Cubes, we want to enhance the mechanics of traditional board games, adding video game elements to them. We have made several board game prototypes and a Sifteo game prototype. By the end of the semester we wanted to have combined the best mechanics from the board games we have designed into a solid Sifteo game.
The target audience if our game are adults who play games frequently. We will not only develop a game for the Sifteo Cubes, but also make a full board and pieces that players will use with the cubes.
UPDATE: We are thrilled to announce that our game Miami Heist has been published in the Sifteo Game Store! You can read the official announcement on the Sifteo blog.
Here is the promotional video of our game, Miami Heist: